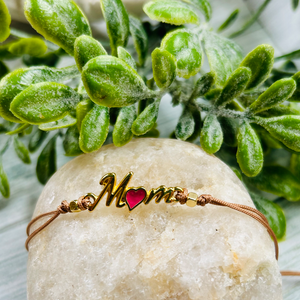 Our I Love Mom Bracelet is a simple way to show Mom that you love her.
A goldtone  Mom charm with an enameled pink heart is on a double strand of bronze cord with petite gold accent beads.
Made in the adjustable macramé style to fit most wrists.
Made by Stella in Piraeus, Greece.