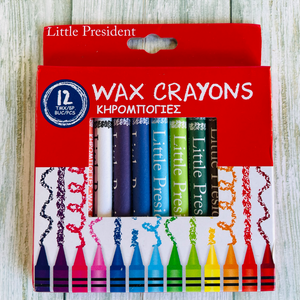 These single packs of Greek Coloring Crayons are imported from Greece for your child's coloring pleasure.
How exciting for them to have crayons with the Greek language written on them!
What a special addition they would make for any child's birthday or other celebrations, and of course Christmas.
The perfect Coloring Crayons to use with our book, Pete Comes To America Coloring and Activity Book!
Imported from Thessaloniki.