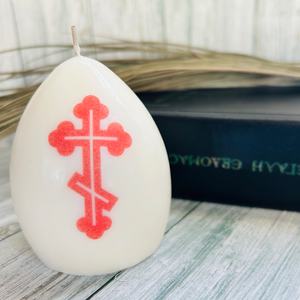 Our soy Easter Egg Candle is a simple white candle softly scented with Livani and embellished with a simple Red Cross.
This candle makes a lovely Easter gift for yourself or a loved one.  Comes gift boxed.
Approximately 3 1/4 inches.
Burn candle on a candle safe dish made for candles.
A Yiayia's Market exclusive design.