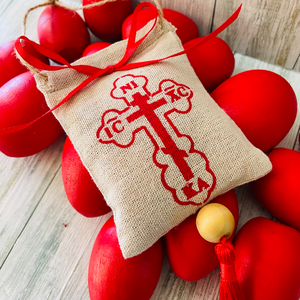 These one-of-a-kind hanging Livani Cross Sachets make a beautiful addition to your Easter decor or prayer corner. They beautifully scent your car as well.
The burlap pouch is handpainted with a cross, filled with Livani scent and embellished with a bow, tassel and bead.
They make a lovely Easter gift.
Made in my small home studio. Approximately 2.75"x4"