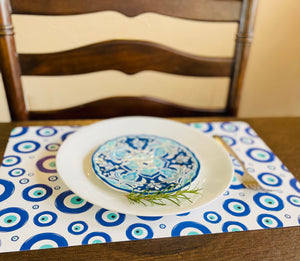 These whimsical placemats are inspired by the very popular Mati. 
Pair it with your other Greek inspired linens, or with stripes or solids. Shades of blue on a white background.
Durable vinyl 

Approximately 17"x11" inches

Wipe clean with a damp cloth

Imported from Mykonos, Greece
 Placemats come as a set of 2.